Welcome to the Follow Me Maybe Blog Hop!
Hello Friends!!! We are so excited to announce that the Follow Me Maybe? Blog Hop is back!!! And you can look forward to this little social gathering every other week! Thanks to everybody who participated with us in the past! We are so excited to see how much we can get this blog hop to grow, resulting in your blog readership to grow as well!!!
Let's get this party started! :)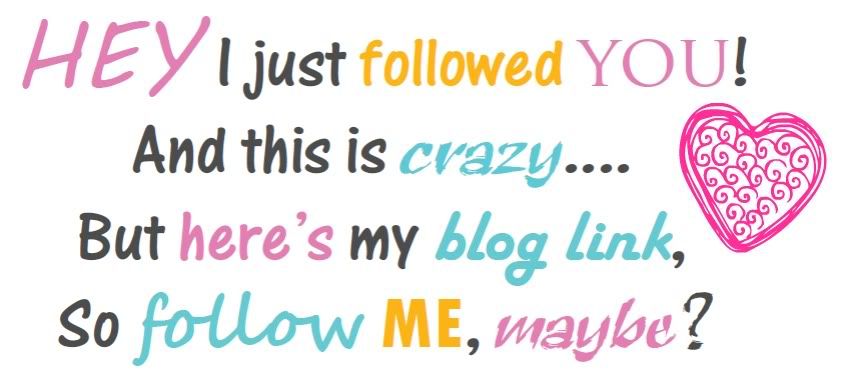 Follow the Host publicly on GFC

- This will help us expand the blog hop and our blogs which in the long run helps bring more exposure to YOU :)

Follow the Hosts

- Help the Blog hop to grow and show some love to the hosts!

Spread the word

- Tweet about it, include a link in your blog post or place the button below somewhere on your blog!} *The more link ups, the more new followers and friends! We will feature a new link up friend every week! We can only feature you if you have the blog hop button on your blog though!

Go say Hello to the blog in front and behind you!

Have Fun and join us every other Thursday!
If you would like to co-host please e-mail Mary at rollingontheriverinheels@gmail.com!
We would love to have you!!