So as all of you probably know by now, a strong storm, Hurricane Isaac, is going to hit New Orleans late this evening/early tomorrow morning. We are supposed to get hit by the northeast wall of the storm's eye... the worst part :(
Since we live in New Orleans, we "evacuated" to my brother's house in Mandeville. About 40 miles north of our house. But it is not in the flood zone, so that's good. We just have to worry about trees falling... Not good. I know we will loose power. But for how long we don't know. No power = no air condition! Super hot and sticky. But we feel pretty good about hunkering down and staying safe in their house. We have a fun crowd we are staying with: My husband, my brother Mark, my sister-in-law/best friend Kate, Kate's brother and Kate's sister. So for at least the next 24 hours, we will be finding ways to entertain ourselves. I think we got that covered...
While Kate and I are taking care of everything around the house, the boys are doing this while we still have power...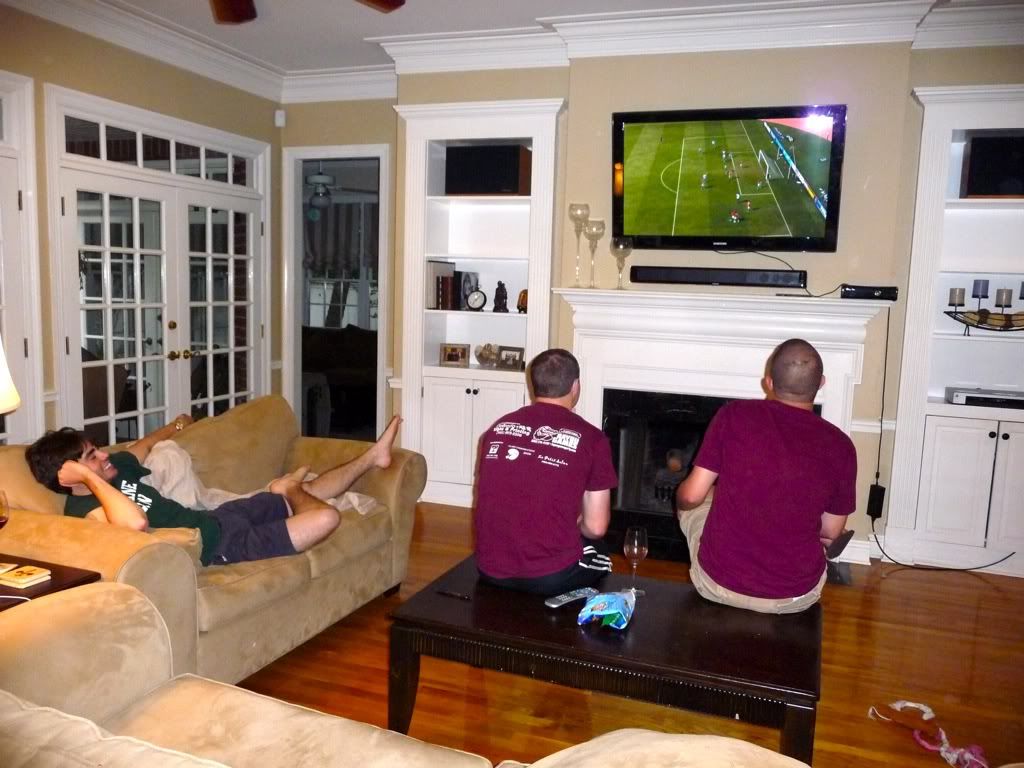 So typical....
Now onto the
HURRICANE ESSENTIALS!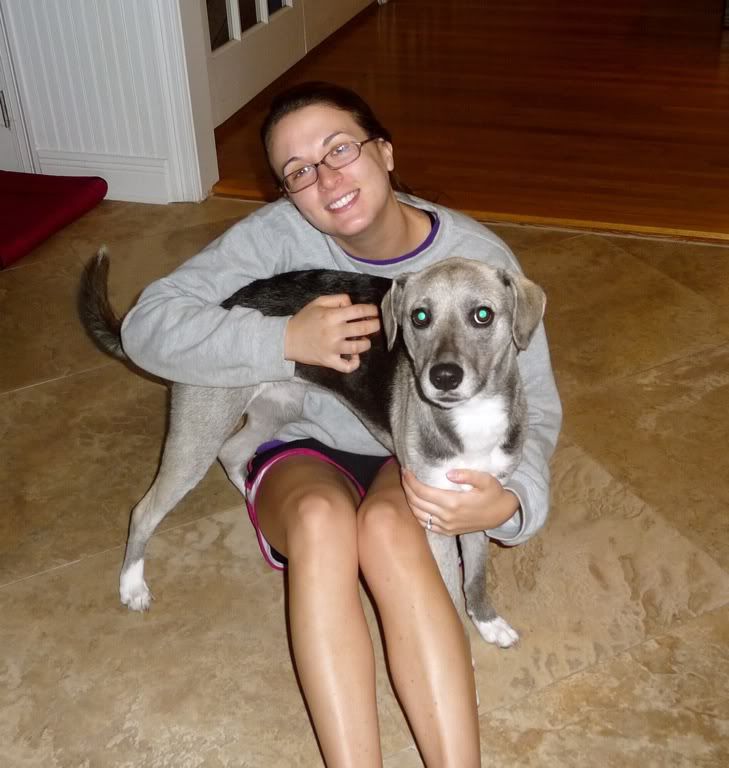 None of us have children yet, so one of our top priorities is definitely making sure the puppy dogs are kept safe!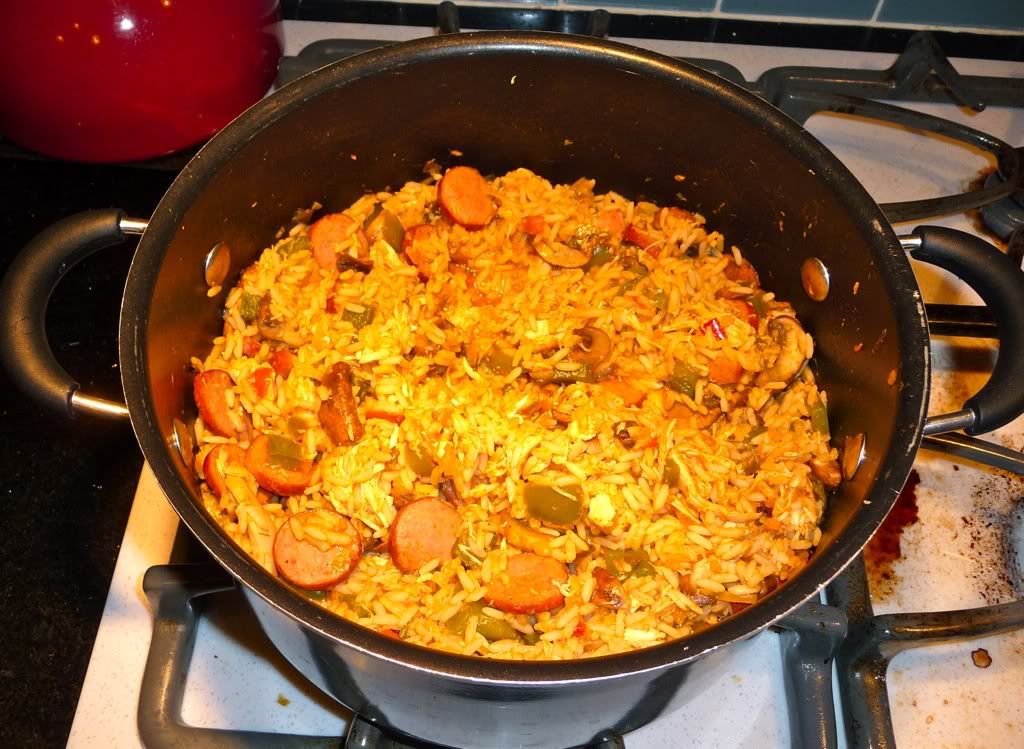 A large pot of jambalaya that Andrew (Kate's brother) made last night! THE BEST.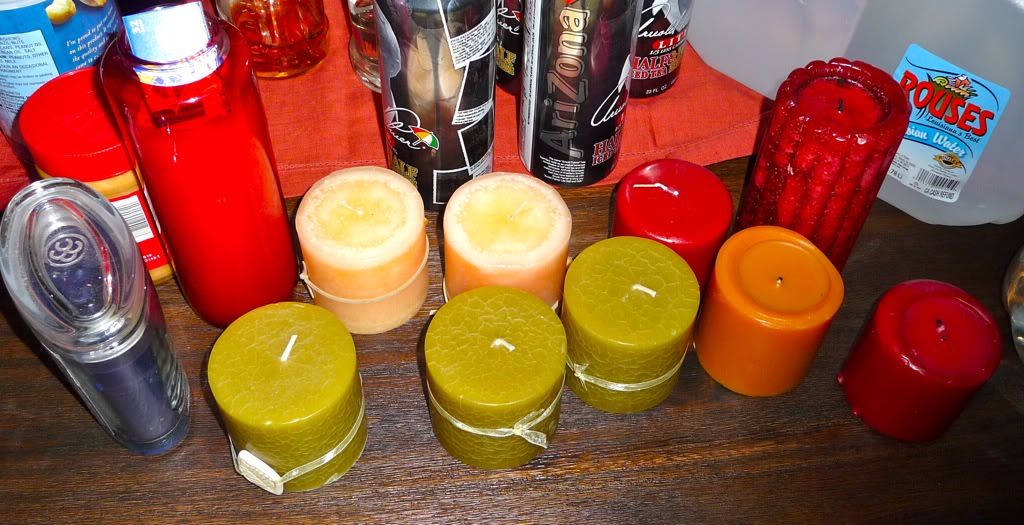 Lots of candles!!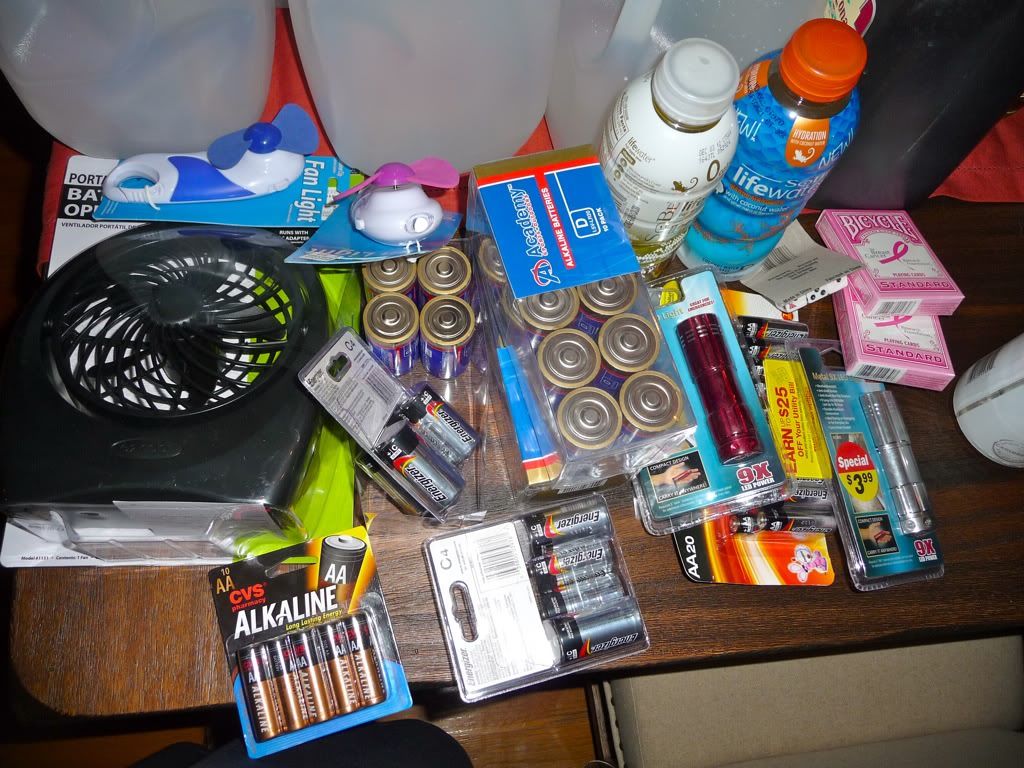 A sample of our batteries, fans, flashlights! And playing cards.... a must!!
Our table of goods!!!! Green beans anyone?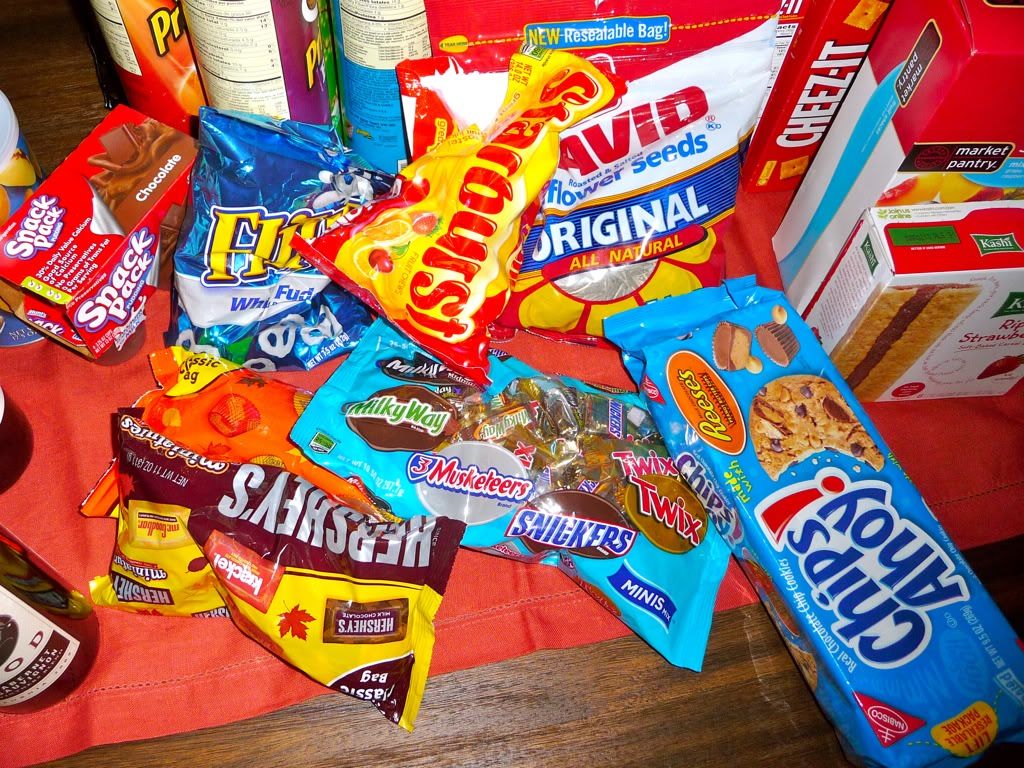 Tons of candy. A must. Check out those Reese's Chips Ahoy cookies I found! Heaven sent :)
We did bring some healthy food too...
Tons of water, drinks, tea, etc! We will definitely be hydrated!

And the most essential items.....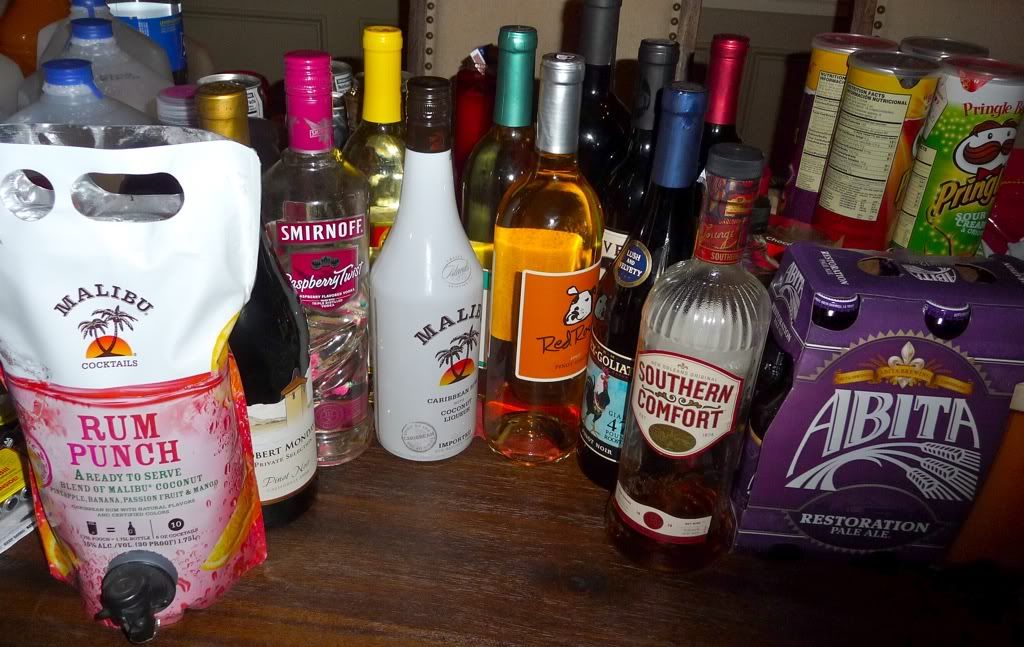 Time to partyyyyyyy!
In addition to the above, we have lots of boardgames, books, and movies (just as long as we still have power). I think we will be just fine :)
If I can just ask you all for your thoughts and prayers for everyone in NOLA and all areas that will be hit by this storm. For all readers that are also going to be effected by Isaac, my prayers are with you!! This will be my last post until after Isaac passes and we get power back. Until then, keep praying and enjoy your air conditioning for me!!!!!!! Thank you all :)