Today is the big day..... LSU vs Alabama. We all know what happened this day last year. My Tigers beat the Roll Tide in their own stadium! Then we had our rematch in the National Championship and well, LSU just didn't show up. And now, we are facing our toughest opponent again for the 3rd time in a year. We have home field advantage and boy do we need every little help we can get. I'm not going to lie... Alabama is good. Very good. But there is something very special about my bayou bengals and I know we can pull a "W" tonight!! It will be redemption at it's finest.
I'm not going to the game unfortunately. I'll settling for watching it at home with my hubby and his family. Drinking margaritas and eating mexican food. Not a bad alternate plan. But you best believe I would have given anything to be spending a Louisiana Saturday Night in Death Valley watching the Tigers win!!!! One of the greatest experiences that a football fan could ever have. My favorite college memories revolve around LSU football and Saturday night in Death Valley.
Back September I talked about
Tailgating 101: LSU style.
Now it's time to discuss what happens inside the stadium known as "Death Valley".
What's so great about Death Valley you ask? How about everything?!? For starters... you are in the loudest, most energetic stadium with you closest friends. 92,541 friends to be exact. You have the Tiger Band leading your favorite cheers, dances and songs. If you're high enough, you have the cool breeze coming off the Mississippi River. And most importantly, you are watching one of the greatest football programs in college on the field.
Want a glimpse at what I'm talking about? Take a look!
The night starts off with the Stadium blaring the great tune of "Calling Baton Rouge" by Garth Brooks. If you weren't in the zone yet, you would be by the end of that song. The the Tiger Band takes the field, playing the LSU fight song and our boys take the stage. The game starts and you can figure out the rest :)
Nothing will stop the LSU fans. We show up, rain or shine!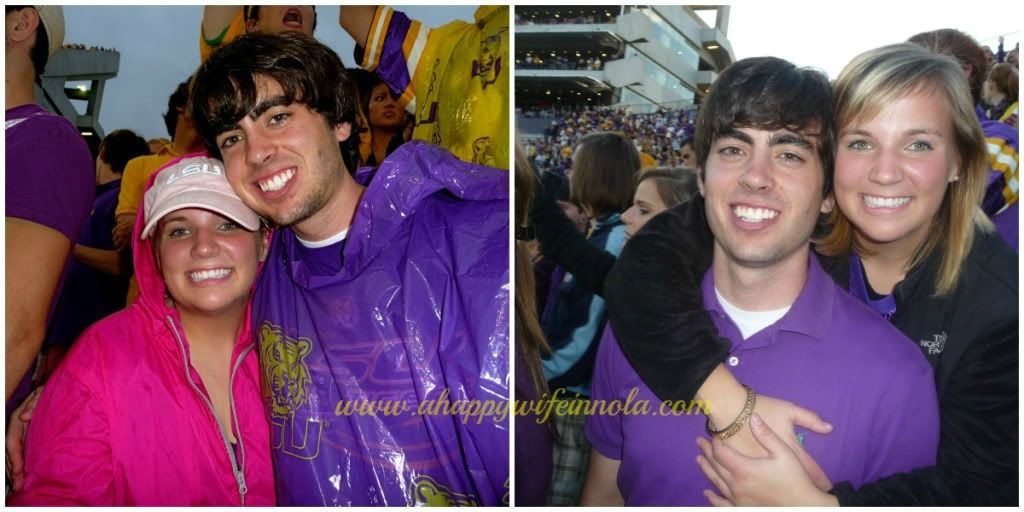 If you are in the student section... You don't want to be caught sitting down or sleeping. Unless you are either eating peanuts and need to concentrate or are getting a neck massage.
Be prepared to dance. You will ample opportunities.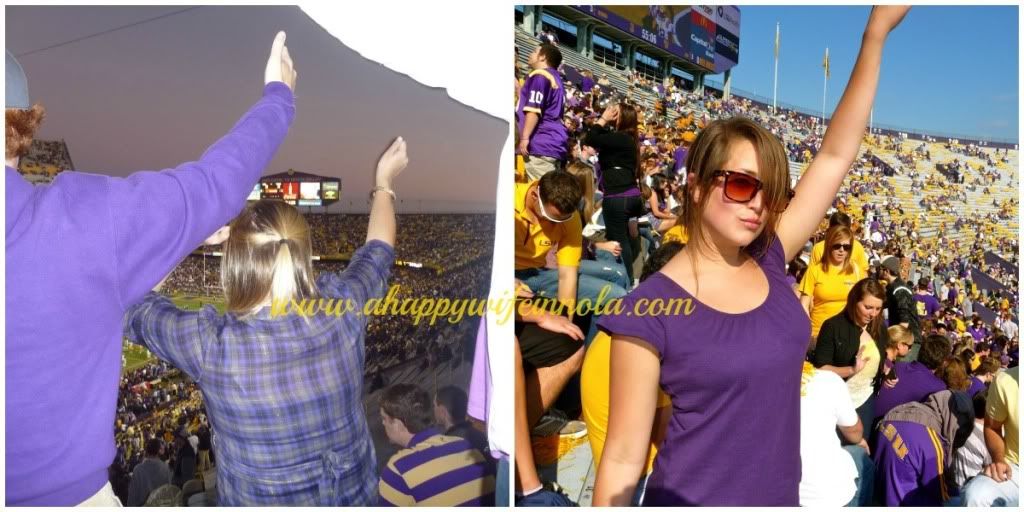 Be resourceful. Pom pom's can be used many ways... Including head accessories and celebration decor.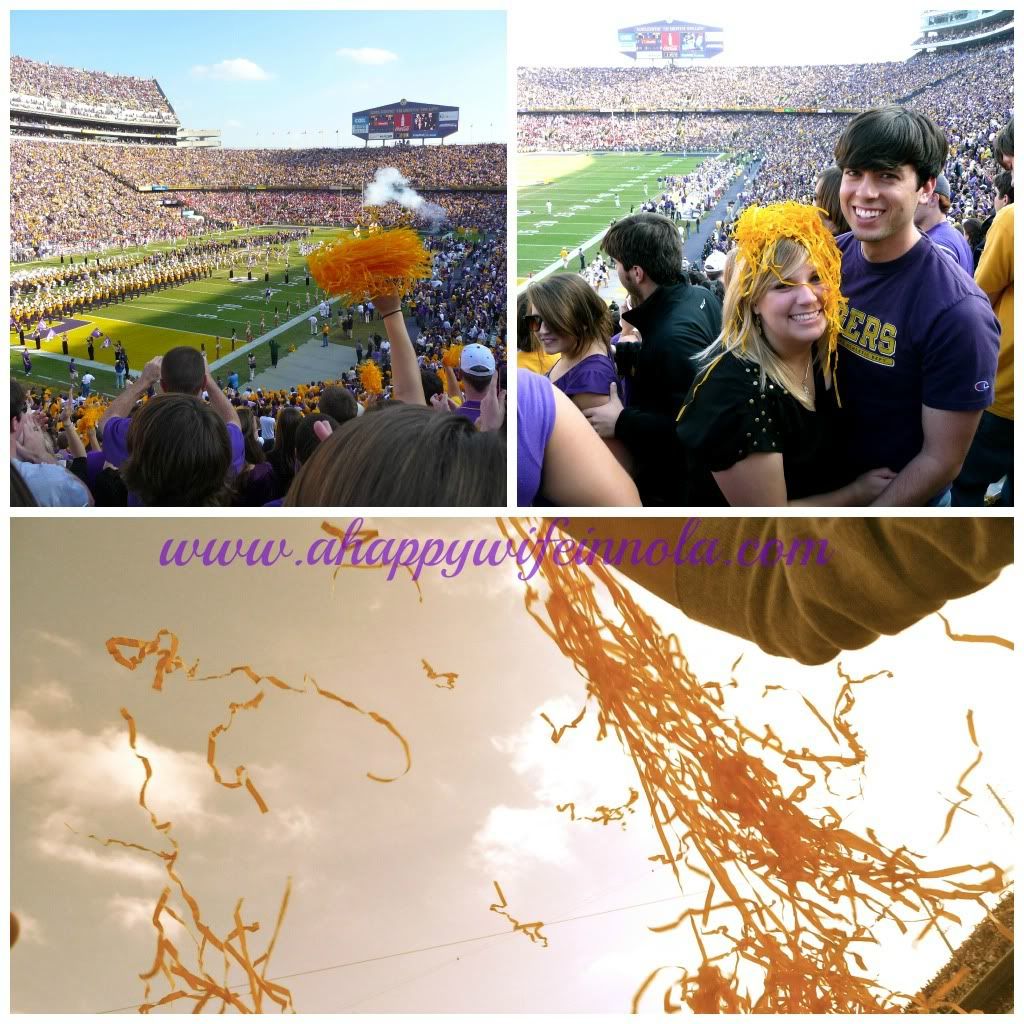 And lastly, you can never take too many pictures to remember the best moments as a Tiger fan :)
So there you have it! A look inside the infamous Death Valley as a Tiger fan!
Do you prefer watching the games on TV at home or in a bar? Or are you a tailgating and stadium kinda gal???
Good luck to my Tigers tonight!!! I will forever bleed PURPLE & GOLD!
PS- It's not too late to:
This post was brought to you by: