"He LIKED it and he put a RING on it!"
Who doesn't love bling?! Especially when it is your engagement ring! Simply because of the commitment and love that an engagement ring symbolizes, I believe that every engagement ring is beautiful and perfect. Plus... whether it's a diamond, or another precious stone, it's going to sparkle. And who doesn't love sparkle?
There are so many styles of engagement rings. The bride and her groom can choose whatever their hearts desire. From the simple, solitaire round diamond ring, to the three-stone settings, or the halo settings.
Do you go for the traditional white diamond? Or do you like something different? There seems to be more engagement rings that are made with other precious or semi-precious stones used other than white diamonds. Sapphires, rubies and yellow diamonds to name a few.
Then you have your type of stone cut: round, princess, cushion, emerald, oval, radiant, old mine, asscher and many more!
And finally you have your choice of metal: platinum, white gold, yellow gold, rose gold and palladium.
There is another decision that goes into the ring process.... do you shop together before so your groom knows what you like and then he makes the final choice when you are not with him? Or do you actually pick out the ring together? Lastly, some brides/grooms want him do it all on his and want to be completely surprised by the ring. Everyone has different opinions on this. I love hearing what people did or wish for.
With all of that being said....check out some rings that I gawk over! What's yours style?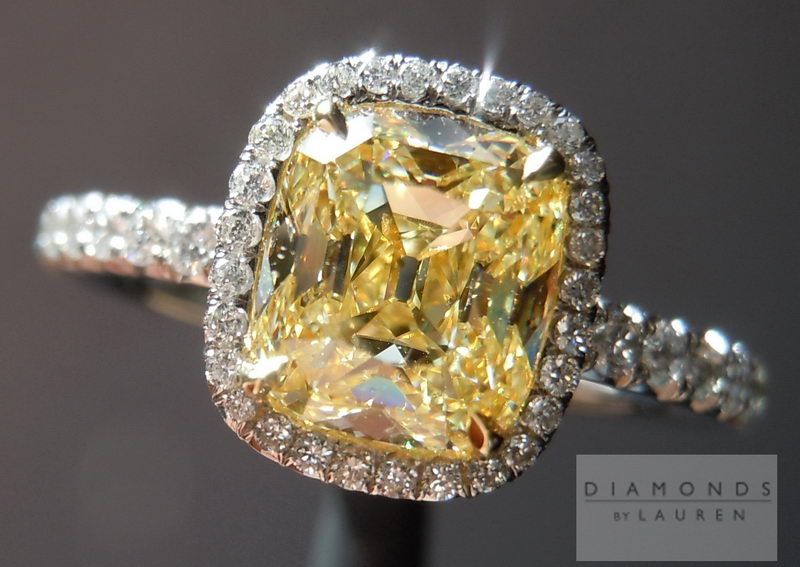 I told Edward I would die a happy woman if I got
this ring
at some point in my life.... Maybe 25th wedding anniversary? I just LOVE the yellow diamond!! And that's a "double decker" cushion ring. Incredible!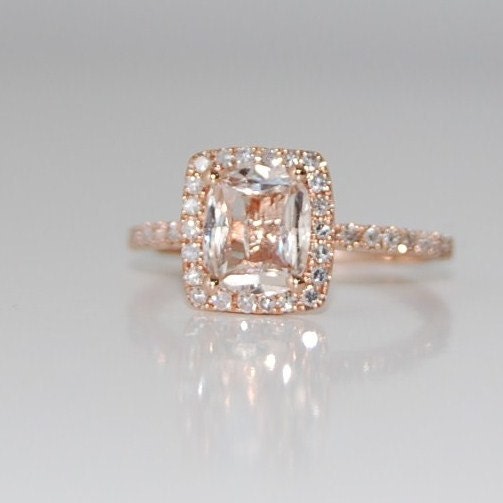 What ring did my hubby get me? Well we did decide to go "ring looking" together. I showed him a variety of what I liked. And he showed me what he liked too! We like the same styles which worked nicely :) But then he went back on his own later and picked out "the ring". And it was absolutely perfect. I am in love :)

My ring is from the designer, Henri Daussi. It is a cushion cut in a halo setting. The wedding band matches the engagement ring band and slides right under the center stone. Love it! Crossing my fingers
I get a second band in the future to go on the other side. Edward said if I'm lucky enough :)
Tell me what your engagement/wedding ring looks like? Not engaged yet? What's your dream ring?!?
Today is the FIRST Wedding Wednesday link up party!!! Stay tune for the link up post!!!
This post was brought to you by: