6 Months and counting until Mardi Gras Day!!!! Of course, balls and parades start days weeks a month or two months before the actual calendar day. Mardi Gras is just one of the many perks of living in New Orleans!!! It is our biggest holiday in the south. In fact, children are shocked when they learn that it is not a national holiday!! It is the best time of the year to let loose and have fun. It is something that everyone should experience at least once. Bourbon Street is for the party animals, St. Charles and Napoleon is for the families and the rest of the area is for everyone in between. Yes, I am partial to this crazy and oh so wonderful tradition in New Orleans. However, being serious, I highly reccomend you make a visit to the city during Mardi Gras season. It's a once in a lifetime experience you won't want to miss out on!
Let's enjoy some of my favorite Mardi Gras pictures over the past few years...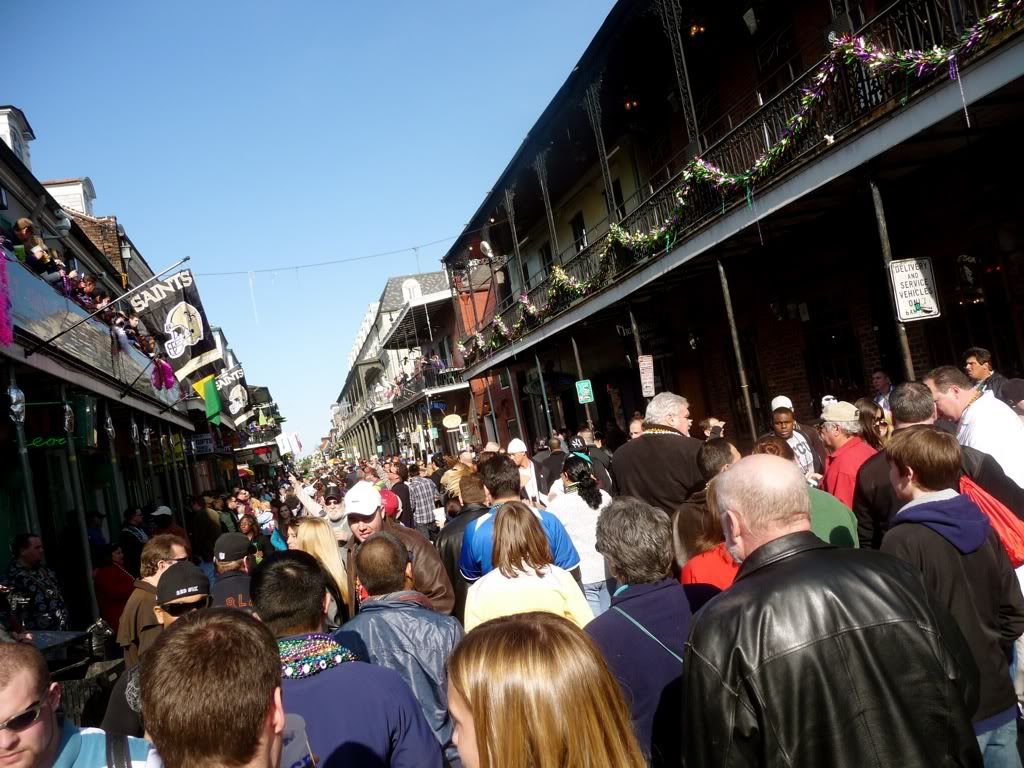 The oh so wonderful Bourbon Street.
Boxed Margarita... I always make Edward carry it in his backpack just in case I get thirsty or find myself without a drink :)
A pig roast in the middle of St. Charles Avenue.... a common sight to see.
If you're not a Saints fan then keep it to yourself!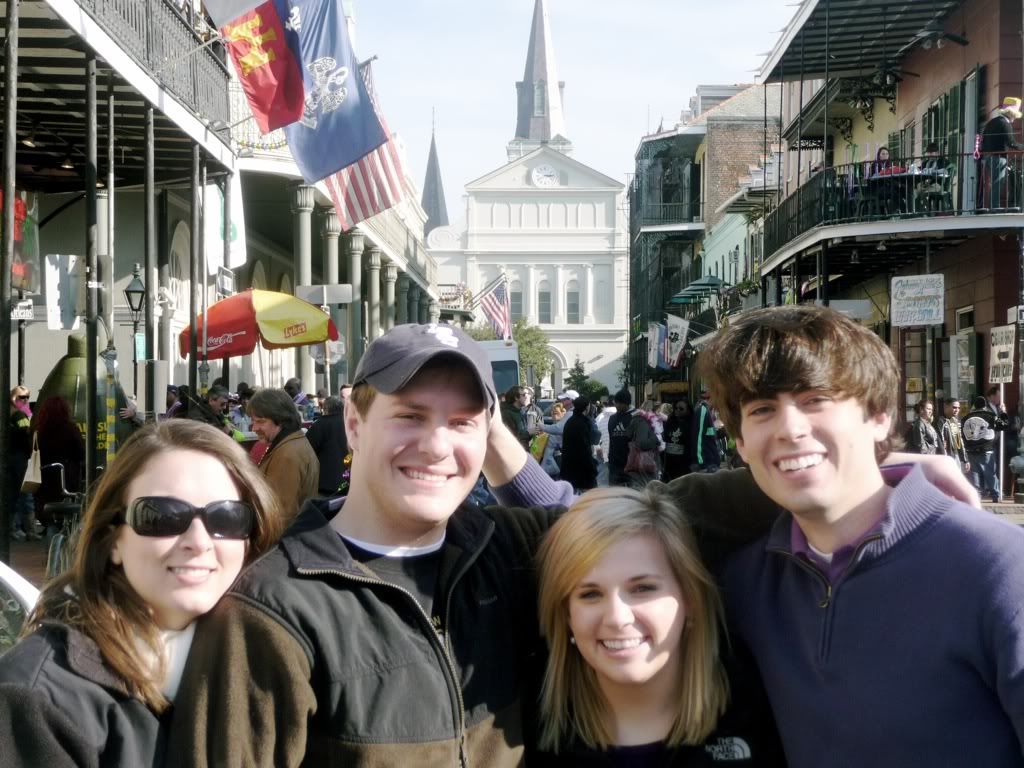 Bourbon Street with a glance of St. Louis Cathedral... ironic eh?
Hand Grenades.... I'll be honest they aren't my favorite but are a New Orleans "must".
You will find yourself acting like a fool..... it comes with the territory.
My cousin, Anna, during her first Mardi Gras encounter. "Throw me somethin' Mister!"
Big stars grace us with their presence in the parades.
Port of Call.... A Mardi Gras Saturday tradition for us..... it's a MUST!!


Just can't wait for Mardi Gras 2013!!!!!