In May, we moved into our new home that we are renting. Pretty much everything is unpacked and we are starting our house projects. While I think there are bigger things to conquer first, like refinishing our living room furniture, hubby insisted on a garden. Now you see, neither one of us had ever maintained a garden before. Of course I would water my Mama's rose bushes and pick her tomatoes when I was at home but neither us had a garden of our own. Also, we have a very large backyard and the tenants before us did not take good care of it. Meaning that it is now very overgrown and we are slowly but surely making progress with it. I really enjoyed hubby's eagerness to plant a garden although I knew our yard was not yet ready for that. So thanks to Pinterest I found a cute idea that pleased us both! Take a look :)
First thing we did was buy some inexpensive clay pots and then plants and seeds from
Perino's
, a local garden center.
Then I spray painted the pots blue, pink and yellow. (Does anyone know a good way to get a very thin layer of spray paint off of cement?? Some paint escaped the newspaper I had laid down & hubby isn't particularly thrilled!)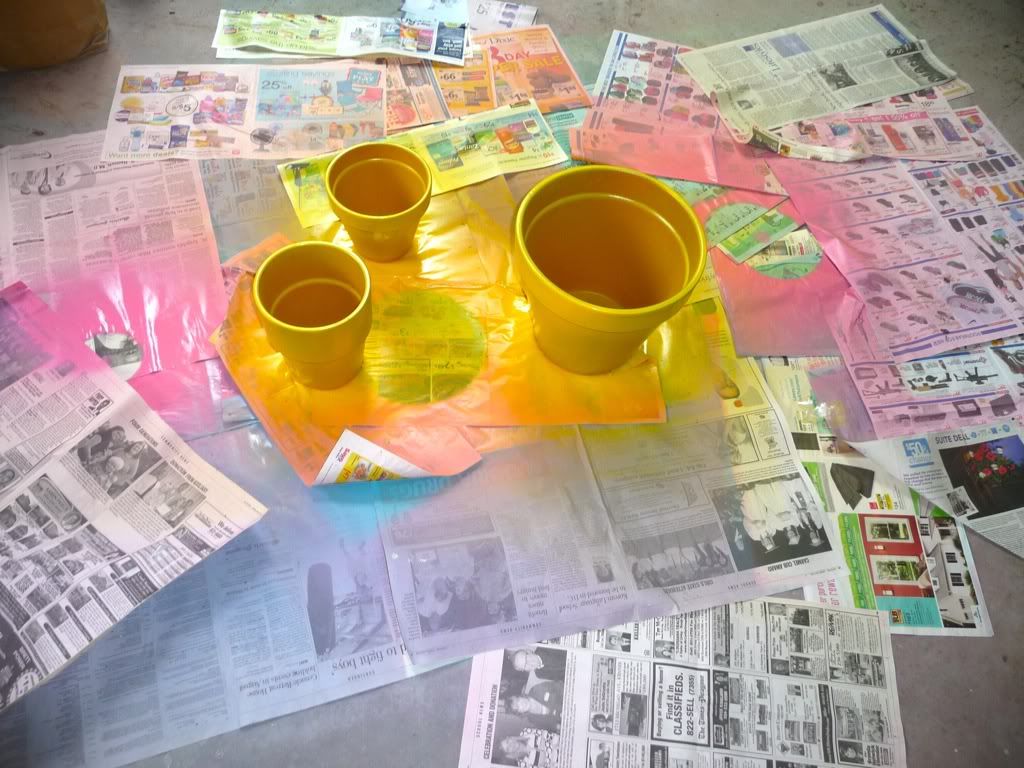 I then prepped the area of the yard where we were going to put the pots. Aka: I pulled out all the weeds in that area while hubby watched :)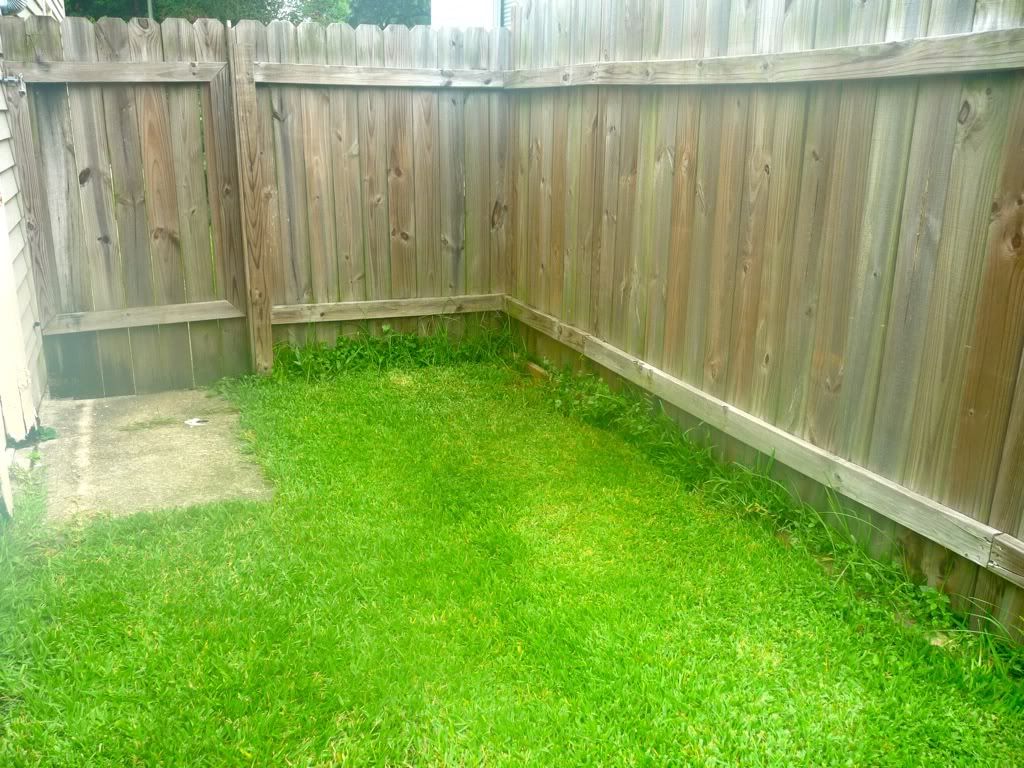 The "Before"

I made a friend along the way! What a massive lizard!
Then it was time to plant!! We planted seeds of basil, mint, oregano, creole tomatoes, cucumbers and a few pots with flowers. Then we planted two mature pepper plants and eggplant (the store worker said that using mature plants would be better for these two types considering it's late in the season). And here you go!! Ta-da!! :)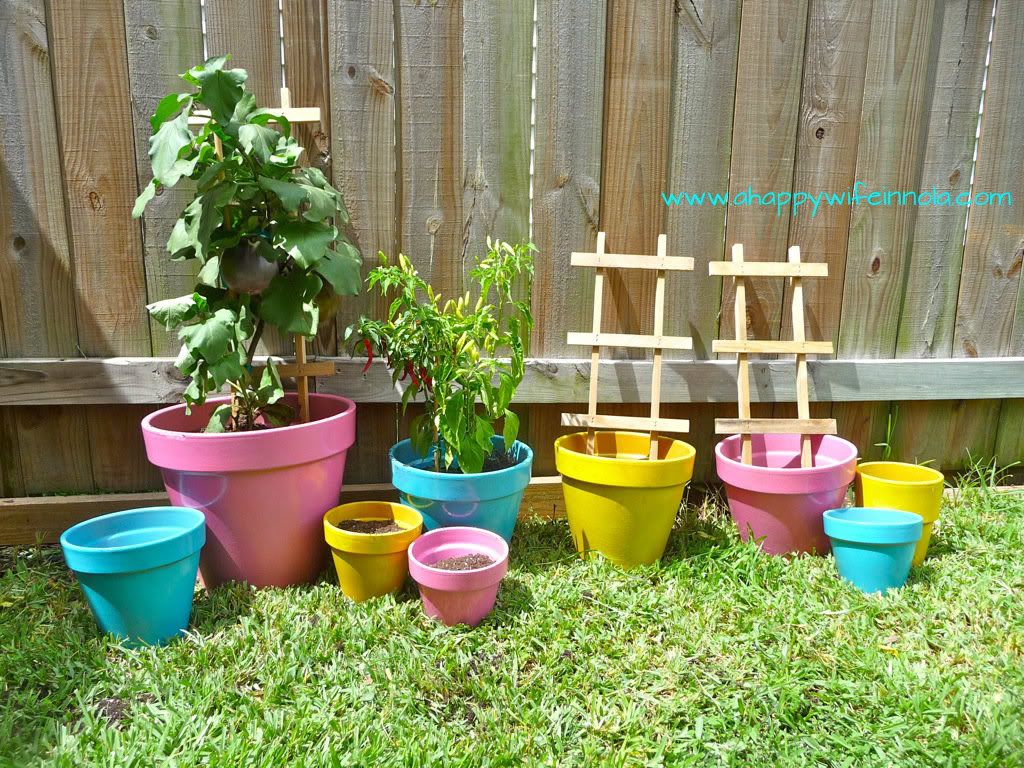 Hubby was very excited to water the plants and he took his job very seriously :)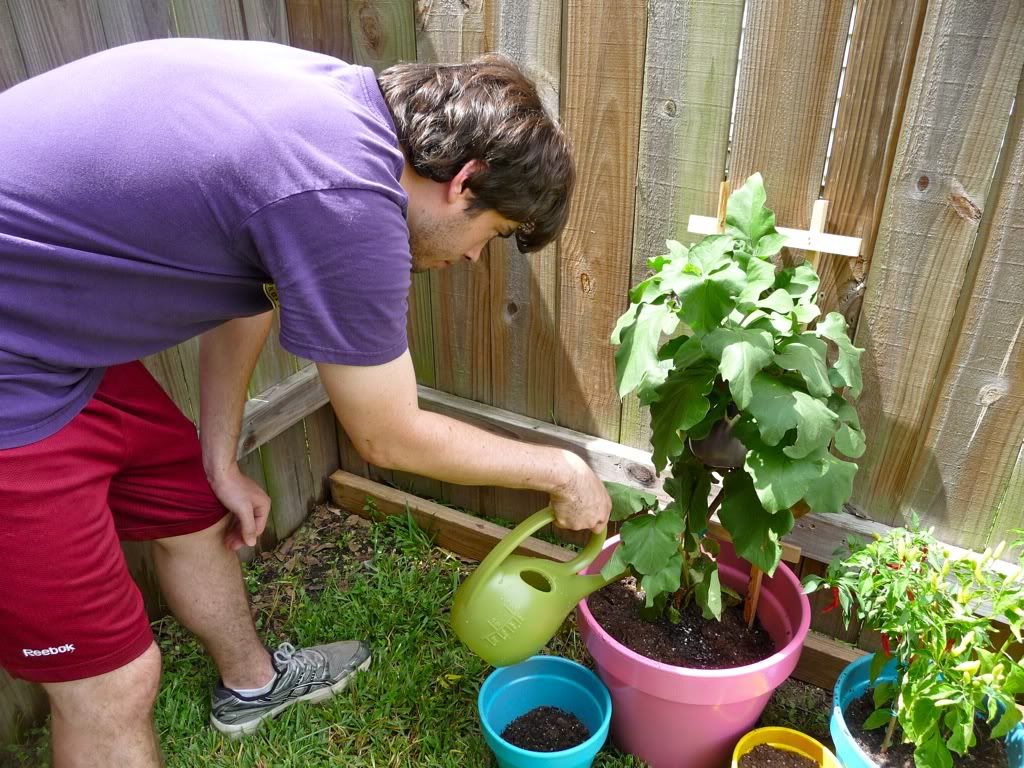 Now that our first baby garden is done, we will cross our fingers, water a lot, and pray for sunlight and success. It's time to think about what to do with the rest of our backyard.....I am so very excited! Any ideas?

!!